In partnership with

Success Story
Luxottica is a leader in the design, manufacturing and distribution of fashion, luxury, sports and performance eyewear. Its portfolio includes proprietary brands such as Ray-Ban, Oakley, Vogue Eyewear, Persol, Oliver Peoples, Alain Mikli and Arnette, as well as over 20 licensed brands, including some of the most well-known and prestigious names in the global fashion and luxury industries.
The Group's global wholesale distribution network covers more than 150 countries and is complemented by an extensive retail network of approximately 9,200 stores, with LensCrafters and Pearle Vision in North America, OPSM and LensCrafters in Asia-Pacific, GMO and Óticas Carol in Latin America, Salmoiraghi & Viganò in Italy and Sunglass Hut worldwide.
General Session
Join Domopalooza to learn how to put data to work for everyone, hear from innovative, industry-leading customers, gain insight from Domo experts, and see how Domo's product vision will help you scale and get more from your data.
Breakout Sessions & Networking
Join interactive discussions with experts, learn from product pros as they show "how-to" examples, and explore creative approaches to address BI and analytics challenges across industries and business functions.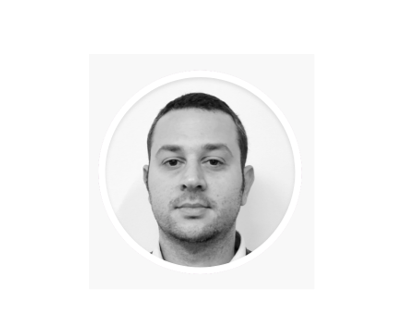 Fabio Fantoni
Head of Modern BI & Analytics
BitBang Breakout Session: Self-Service BI/DSML
How EssilorLuxottica Reduced its Complexity thanks to a Unified Source of Truth for Advertising
In this session, we'll see how we helped Luxottica overcome a high-complexity data scenario made of multiple and different advertising data sources that needed to be harmonized in order to unlock great value for the company within centralized dashboards.
Thanks to a multi-level dataflow approach, it was possible to organize several pipelines from the ingestion to the transformation phase, merging heterogeneous data sources into one unique dataset.
Doing so, every detail has been treated independently in the "back-end" by different people at the same time, while having complete flexibility on the "front end" where the Domo Bricks let us create a tailor-made KPI-oriented dashboard with a super-fast loading time that is now used to monitor ten different advertising platforms for cross-analysis.
In this session you'll learn how to:
Implement a powerful yet agile nested dataflow architecture
Bypass the traditional SQL or code-first approach so that non-BI natives are able to modify dataflows with little effort regardless of ongoing production streams using Magic ETL
Customize visualizations while improving data-loading performances thanks to Domo bricks as a complement to standard out-of-the-box contents.